I travel, a lot. A lot of my travel is to go speak at events somewhere in the world. I've had the privilege of being able to travel to 4 continents and 12 countries (that I can think of) giving presentations on Microsoft SQL Server and Microsoft Azure.
Why do I do it? To give back. I learned a lot of what I learned from speakers at conferences as small as a SQL Saturday, code camp, user group, etc. and as large as Microsoft TechEd, Microsoft Ignite, EMC World, VMworld, etc. As I learned a lot from these events, I think that it's only fair that I continue to go to these events and pass what I've learned on to the next group of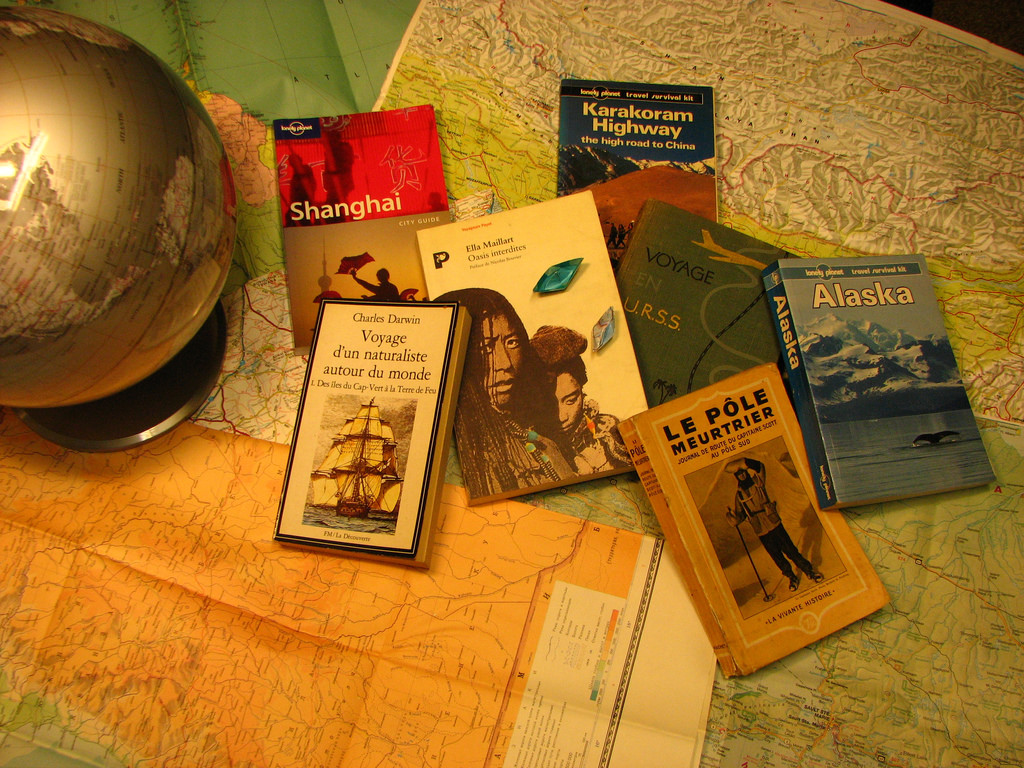 people looking to learn about IT.
With the IT field changing annually, if not more often than that we have to keep learning because if we don't then we become stagnant in our carriers and we become less valuable to our employers, clients, etc.
The other advantage that I have when I go to these events is that I get to meet new people and see new places. As I've traveled to all these various conferences and classes I've met some amazing people that without speaking at these events I never would have had the opportunity to meet.
Back in high school, and even when I started working I was a massive introvert. Way, way more than you could have even imagined. Just the idea of talking to people was just something that wasn't going to happen, much less actually talking to people that I hadn't known my entire life. But now I'm so privileged to be able to visit places that I never thought that I'd ever get to visit and meet people that have the same career as me, but have had totally different lives than I've had. To get to visit with them even if just for a day or a weekend while at the conference is such a privilege that I'm happy that I have the chance to fly around and meet all these amazing people.
I think my favorite story to date of meeting people in random locations happened this last June (in 2016) when Karen Lopez (@datachick) and I were in Bangalore India teaching a class. She was there for one class and I was there for two classes with a week in between. Karen was kind enough to stay in India for a few days extra to keep me company and to enjoy the awesomeness of the hotel and city with me. On Tuesday we decided that we'd do a little sightseeing and go visit a couple of science museums. At the Science and Technology museum in Bangalore, India we had two different groups of people ask to take pictures with us. We were so shocked that we of course said yes.
When we were talking about it later we were really hoping that they worked in the IT field and knew who one or both of us were, and that they didn't think we were someone actually famous. I know that I'm really hoping that the photos get uploaded to Facebook and Facebook's facial recognition tags us (or that they tag us) so that Karen and I can see the pictures and see how they know us.
Anyway, enough of my rambling blog post. The plane is landing soon, on my last leg of my longest trip to date, exactly one month long (I left home on June 2nd and I'm arriving home July 1st).
Hopefully I'll see you at a class, or conference somewhere in the world. Or maybe at an online event (but those aren't anywhere near as much fun as it's a little hard to chat with people over a webinar).
Denny

The post Why do I fly all over the world giving presentations? appeared first on SQL Server with Mr. Denny.