Cross-Platform IT Experts
From HA to DR to uptime to SQL virtualization to scalability, Fortune 50 corporations and small businesses alike trust DCAC to optimize, fix, and/or accelerate their IT environments.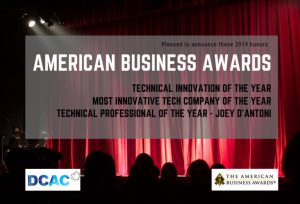 Accelerate your platform. Optimize licensing. Reduce your IT footprint. Pay off technical debt by unburdening your environment. Take advantage of our unparalleled data security expertise (we wrote the book, now in its third edition).
In every engagement, our goal is the same: to provide a deft, high-speed IT environment that leverages every aspect of your platform: from infrastructure, to architecture, to network.
You bring the data, we'll bring the expertise. Learn more about DCAC >
At Microsoft Ignite 2018, Jen caught up with community legend Denny Cherry to hear what Denny has to say on all things SQL Server and Azure!