You moved your critical infrastructure to the cloud.  You're now relying on the cloud for 100% of your customer facing systems.  Did the sales person from your cloud provider tell you that you didn't need DR any more because you are relying on their rock solid infrastructure?  Did you believe them?
I hope you didn't believe them, because they were wrong.
Now, you're probably thinking that this isn't the first time that I've talked about this, and you'd be right.  Very right. There was even a webinar.  And yet people still think that they don't need a DR plan when running services in the cloud.  When I logged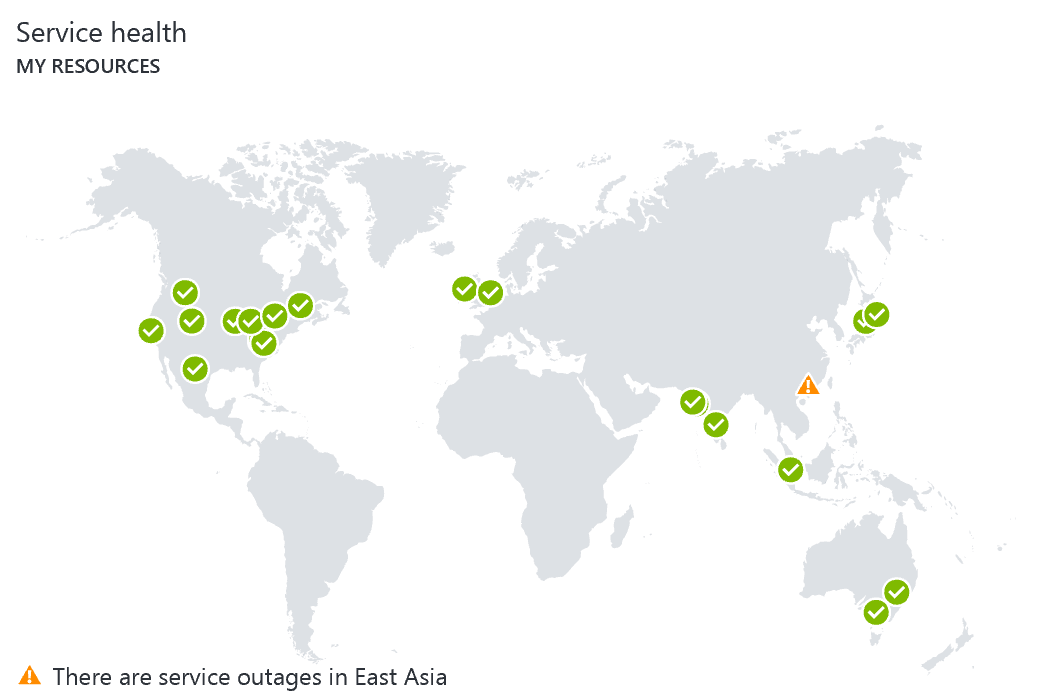 into the Azure portal over the weekend I was greeted with this unhappy looking map.  This outage in Azure isn't just a small little outage. There's an entire storage cluster offline this weekend.  This means that there's some decent chunks of the East Asia region offline at the moment.  This is the exact reason why you need to have a DR plan available and executable, even when working in the cloud.
The cloud isn't some magical platform for running services in thin air.  It's servers, in racks, in data centers, owned by someone else.  If you aren't prepared when those servers fail, and they will fail, then you are going to be in a world of hurt when they do fail.
I wish I could say that the cloud will just take car of this automatically, but it won't, probably even.  So as the technology people who are building solutions in the cloud, we need to be able to handle these sorts of failures, just like we would have on-premises by having our systems designed and build with DR in mind. We need to have DR plans at the ready so that we can survive these sorts of failures.
Now this isn't the only outage that Azure has had this year.  But they also aren't the only cloud provider to have an outage this year.  According to the latest numbers (January through August) which I've seen Azure has been available 99.9982% of the time while Amazon AWS has been available 99.9975%.  Now these aren't self reported numbers, these are the numbers from Gartner's Cloud Harmony report.
Every cloud provider has outages. How we plan for them and execute them decides how well we handle the outages that come up.
Denny

The post Just because you are in the cloud, doesn't mean you can skip those DR plans appeared first on SQL Server with Mr. Denny.