I'm pleased to say that Denny Cherry & Associates Consulting was named by Technology Headlines as the t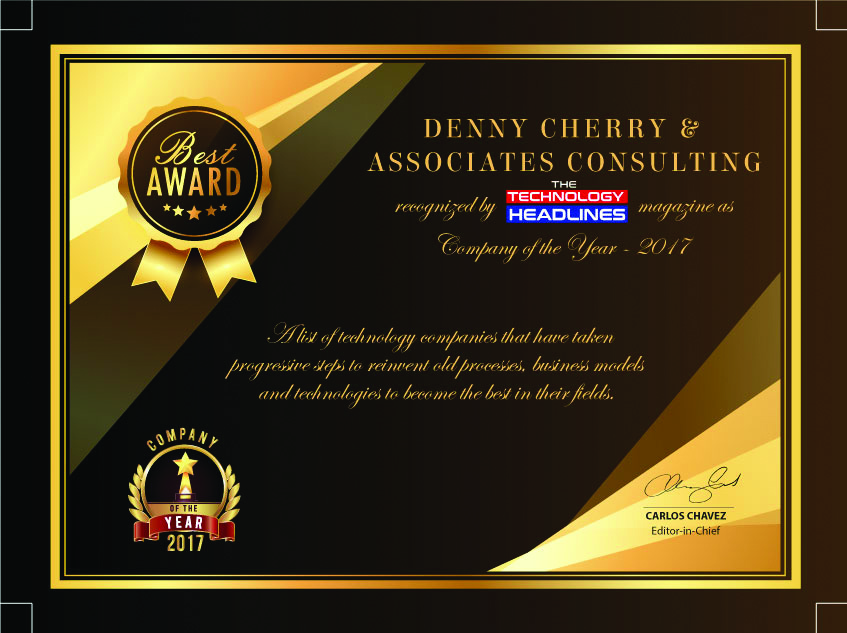 op consulting firm in 2017. Technology Headlines did a nice writeup on Denny Cherry & Associates Consulting to boot.  I'm really proud of the group that we've put together at DCAC, and we're starting 2018 off with a bang.
DCAC was selected as the consulting firm of the year for our work with our clients in both Microsoft Azure and Microsoft SQL Server.  Our clients have been pleased with our work, and that's the number one thing for us, making sure that our clients are satisfied with the work that we do for them.  That's the sort of thing that has separated us from some of the other firms in this space and elevated us to this award-winning position.
Be sure to check out our website www.dcac.co as well.
Denny

The post Denny Cherry & Associates Consulting named Consulting Firm of 2017 appeared first on SQL Server with Mr. Denny.