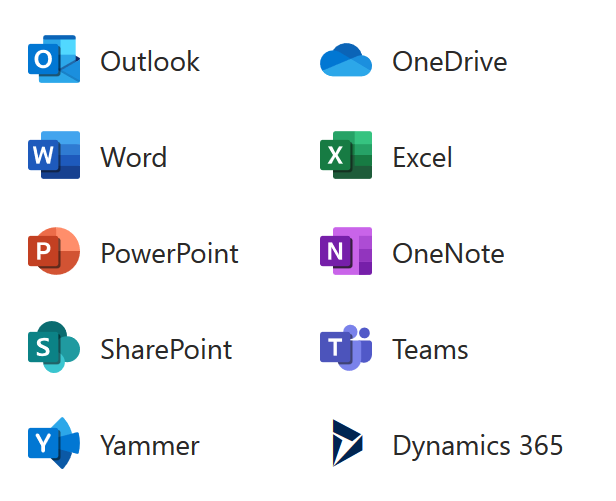 Denny Cherry & Associates Consulting offers a variety of options for companies looking to migrate their email and collaboration products to the Microsoft Office 365 or Microsoft M365 product. Our team can walk you through the entire process from selecting the correct product SKUs for your companies individual needs, to purchasing the needed licenses, to migrating your user data from your existing solution to your new Office 365 solution; taking these action items from your team freeing up your team for management of your team.
For every Office 365 User that we configure in addition to enabling the following features, we enable backups for the following features:
Email
Contacts
Calendar
OneDrive
Teams
Groups
SharePoint
Tasks
In addition to simply setting up your Office 365 environment we can include backup features which in not included in your basic Office 365. We offer management of your Office 365 environment including:
Ensuring backups of your environment are taken correctly
Deployment of your Office licenses to your desktops
Management of your SPAM Protection
Advanced SPAM Protection
Dynamic License Management
For more information or to schedule a complimentary meeting to talk through what features you need; contact our team, and see how we can provide that assistance to you.