Making the jump from being an employee somewhere to being an independent consultant is a massive change for someone to make. And most of us that have made this jump have had to do it blindly trying to figure it out along the way.  My goal of this post is to go through the business stuff that I went through setting up a consulting company so that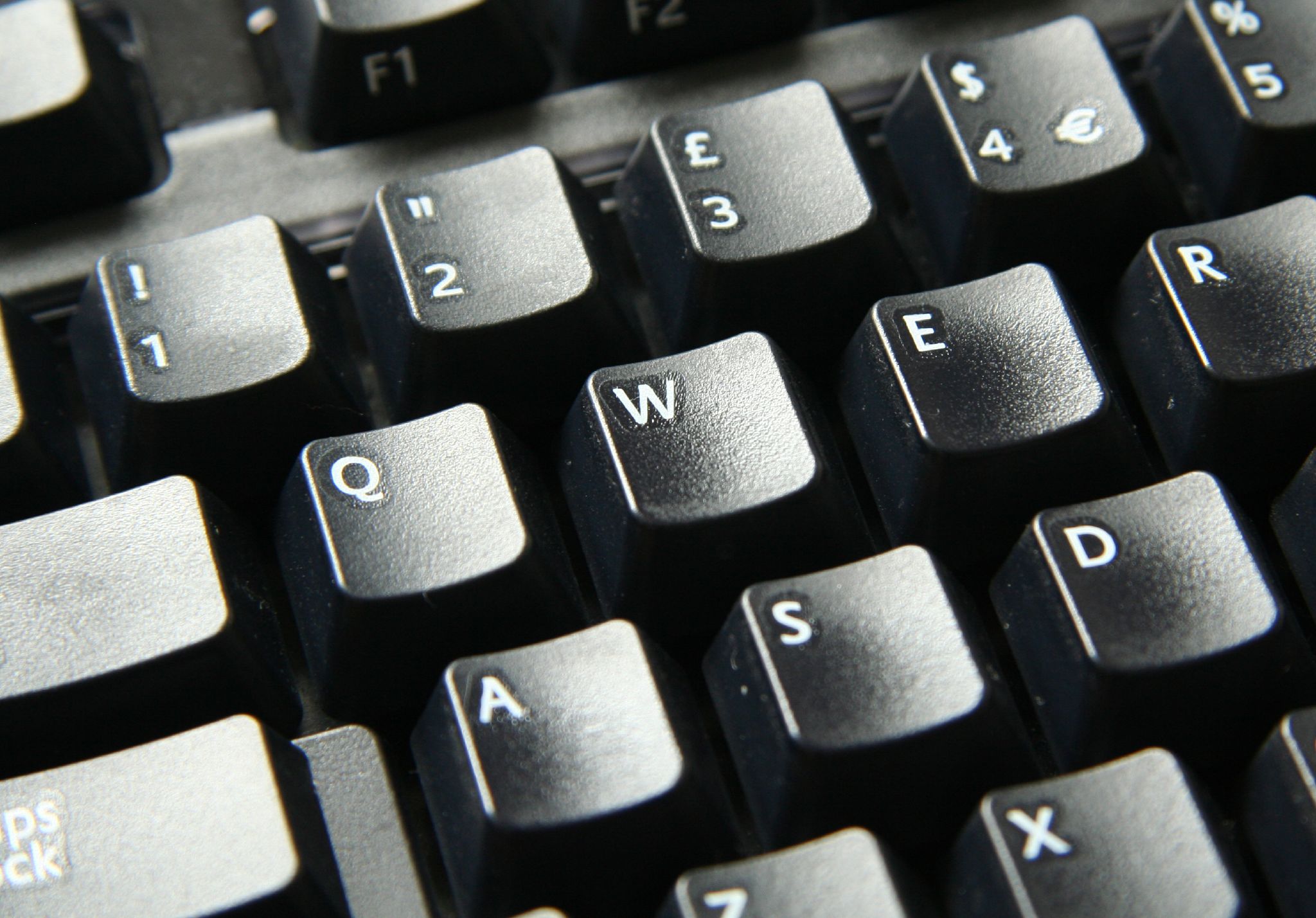 others that are following in my path don't need to hit any speedbumps on this transition.
Before I start, keep in mind that I'm not a lawyer or an accountant. Anything you see here should be checked with a lawyer to see if these are the laws in your area and to ensure that you follow your local tax law and any laws in place.
Do I need a company?
Technically no.  You can consult under your name instead of creating an actual company.  However many clients may be leery of signing up a consultant that isn't a company. A company can also provide you with a tax and lawsuit shield. With a company, your clients are signing your company to do work for it, and you are just an employee of the company. If something goes wrong, the client needs someone to sue.  When you have a company, they sue the company; if you don't have a company, then they sue you. Without the company there you risk your home, your spouse's earnings, etc. Unless you set up a company, you also can't set up a business checking account, or have employees, etc.
With a company, there could be tax implications involved as there are multiple ways of filing taxes (I'm focusing on America here).  One option is to file your company profits and looses against the personal taxes. The other option is to file your company profiles and losses separately on the companies own taxes. There are pros and cons to each method depending on how much profit you make each year, and if you want that on your personal taxes or not.  The one thing to remember about business taxes which are few differences from personal taxes, companies are only taxes on the profit the earned by the end of the year, where people are taxes are the revenue earning throughout the year.
Setting up a company
If you decide to set up a company, then you can either set it up yourself or use a service to set up the company. I know that when I setup DCAC I used LegalZoom (they may not be able to do paperwork in your state or country, check with them) to do the paperwork and set everything up for me.  You can do all the paperwork your self, but it's much easier to let them do it, then they can send you the final paperwork for a signature, and you send it to the state.
In the US, once the paperwork is approved by the state, you'll need to register with the IRS as well. If you're using LegalZoom they'll do this for you; otherwise, you'll need to do this yourself. You need to do this so you can pay taxes on profits, get insurance, get clients, etc. So all this needs to be finished before you sign contracts.
If you don't go the company route, you can set up a company later when it makes sense. However, your clients will need to sign new contracts as their original contract is with you, not the company.
Do I have to have insurance? What insurance do I need?
Again, technically no you don't have to have insurance. But you're crazy not to.  At the minimum, you'll want what's called E&O Insurance which stands for Errors and Omissions insurance. E&O insurance covers you if you screw up at a customer and the customer loses money because of it. Depending on what you do this insurance can be pretty cheap to purchase.  You'll also want a General Liability policy (or a Business Owners policy which will include your GL polity), especially if you go onsite. A General Liability policy will cover you if someone trips over your laptop bag while at the client's office (check your policy terms).  You'll probably want a couple of million dollars for the payout for each policy. Some clients will wish to have specific amounts and specific riders so that you may be making changes to these based on client need.
If you have to drive to the client's office, you may need to have a rider on your car insurance. You may need workers comp insurance (even though as the owner of the company you can't use it).  All of these requirements will depend on your state and country, so some research on what will be needed in your area is key here.
Invoicing People
If everything goes according to plan, you'll need to invoice clients after each project, or monthly whatever your agreement with them is.  You can do this in Excel, or Google Sheets, etc. but I wouldn't recommend it.  All of the online tools for managing clients are pretty horrible, but QuickBooks is pretty usable and pretty cheap. It will let you send out invoices to clients, and more importantly, spit out the reports at the end of the year that you need for taxes.  The biggest deciding factor about what tool you use to record money in and out (that's what invoices are after all) is what does your account what you to use.  Use that.
Tracking your time
You'll need some way to track time so you can bill clients. QuickBooks includes a time tracking option if you use the expensive version of it (at least there were two versions when I signed up).  This can be good, but costly if you hire people to work for you as you have to pay for each employee to access the QuickBooks site.  There's a couple of WordPress plugins that will do this for free.  When I started doing IT Consulting, there weren't any available, so I wrote my own, which you can find here.  The nice thing about WordPress plugins is that they are free (they may cost money if you are using a paid plugin) where QuickBooks, or SharePoint apps, etc. all cost money.
Email and Calendering
You'll want some sort of business email and calendaring solution.  Google offers a pretty good email solution, but their Calendering solution is a joke.  Meeting requests aren't quite right, and there's no integration to Outlook.  Most clients have Exchange (or Office 365) because it gives your Enterprise-class email services without having to manage everything yourself.  I know that DCAC used Google for a while when we started, but we moved from Google to Office 365 pretty quickly, and we've been happy on Office 365 and never looked back.
Do I need to hire a lawyer
Yes, end of story.
Your lawyer is worth their weight in gold. You'll want a lawyer to review your contracts before you and the client sign them. Your insurance will probably require that a lawyer reviews deals before they are approved.  You can also bring anything that you need to, to the lawyer to make sure that everything is done legally.  Keep in mind that you're probably paying the lawyer by the hour, so only take what makes sense to them.
Do I need to hire an accountant
Probably. The first year or two you can probably do your taxes, but it's not worth the headache. Assuming you're using QuickBooks (or whatever they prefer), you shouldn't need very much of their time each year to do your taxes. You'll need to review everything that you've spend and earned to ensure that it's in the correct category for the accountant before they can begin their work.  Some accounts will be a reseller of your accounting package; this can save you a decent percentage on the accounting package you have to pay them each month instead of the accounting company.
Signing documents on the road
You'll want some way to digitally sign documents, send tax forms to clients, etc. We use DocuSign for all those features, but there are other options out there.  These sound like something you don't need, but you'd be amazed by the amount of paperwork that piles up and this way you don't have to bother signing anything as everything is online.
Personally, I can tell you that it's been years since I've had to actually print and sign a contract or SOW for a client.
Do I need another bank account?
If you set up a company (see above) then yes. You can't deposit company many into your personal checking account, so you have to set up a business checking account. That said, business checking accounts will cost you money every month, and you may need to have your business accounts at a different bank than your personal accounts. Some banks are better for personal accounts, and others are better for business accounts.  DCAC, for example, has our business accounts at Bank of America as they are primarily a business bank. They offer the company a nice set of features for what the account costs and they have pretty reasonably priced payroll services for everyone.  You'll probably want the payroll services they offer as they handle all the taxes, direct depositing the payroll into your personal account, and should connect to your invoicing system so the cost of having an employee (you) can be listed as an expense correctly.  Your account (see above) may offer payroll services, so check with them on this as well.
Should I set up a website and marketing?
You'll want to set up a website.  Someone to help you with marketing is probably something that can wait.  You'll want a domain name that it short and memorable, that's why we want with dcac.co. It's short, and the website name is the companies initials.
Your primary method of advertising at the beginning will be your blog. Make sure that you blog regularly so that people always remember who you are.  If you decide you use graphics in your blog posts, make sure that you have a license to use the images.  There are lots of ways to get a license to use images.  There are services with flat out sell images that you can use, or you can use a free service like Flickr, make sure that you only use images with are available for commercial use. The last thing you need is a lawsuit for using images you shouldn't be using.
I think this is everything
I think I covered all the stuff that I went through setting up DCAC back in the day.  I've seen several people who have made the jump recently into consulting without thinking about some or all of these items, and that's a decision that could bite them later (but I hope that it doesn't).  If I think of other things, I'll update the post or post again. If you have stuff I have forgotten, put it in the comments below.
Denny

The post What you should be doing to move into consulting appeared first on SQL Server with Mr. Denny.