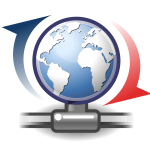 When one maintains SQL Servers/Instances for a living, one of the things we do on a semi-regular basis (or at least should) is install major updates to said instances. But, because usually we aren't in a position to mash the latest and greatest one out to everything we support, where to find the specific update we're looking for isn't immediately obvious. This is because on all of the existing–say–Cumulative Updates pages, all of the download links to a generic "latest CU" page, where that's all you can get.
But what if I need an older one?
Behold! Via the Microsoft Update Catalog, all updates that have been released for SQL Server, [almost] ever: www.catalog.update.microsoft.com/Search.aspx?q=SQL%20Server
From this site, you'll be able to find what you're looking for and pull it down. Easy peasy. Use the search box at the top to get a little more focused, keeping in mind that "Service Pack" and "Cumulative Update" are spelled out. If you're looking for a specific update, it's probably best to use the KB number to search for it ("KB4024305" for SQL 2016 SP1 CU4, for example).
The main page of the site is pretty awesome in a 1997 sort of way (it even looks like it's from 1997). When you go to www.catalog.update.microsoft.com, basically all you get is a little welcome message, some feedback and a FAQ link, and a search box. That's it. It's great.
This isn't just for SQL Server, either. Theoretically all updates for all mostly-recent MS products are available–for example, Windows XP SP3 is available for download, were you to need that. If you do, we need to have a talk. It also looks like you can't get SQL 2000 SPs anymore, but all of SQL Server 2005's are.
Anyway, this is a good Site/URL to keep handy, especially for times like when you're just about to download SQL 2016 SP1 CU4, and "ah crap, CU5 just got released an hour ago and all of the download links changed."