Recently I picked up the new Samsung S5 from Verizon.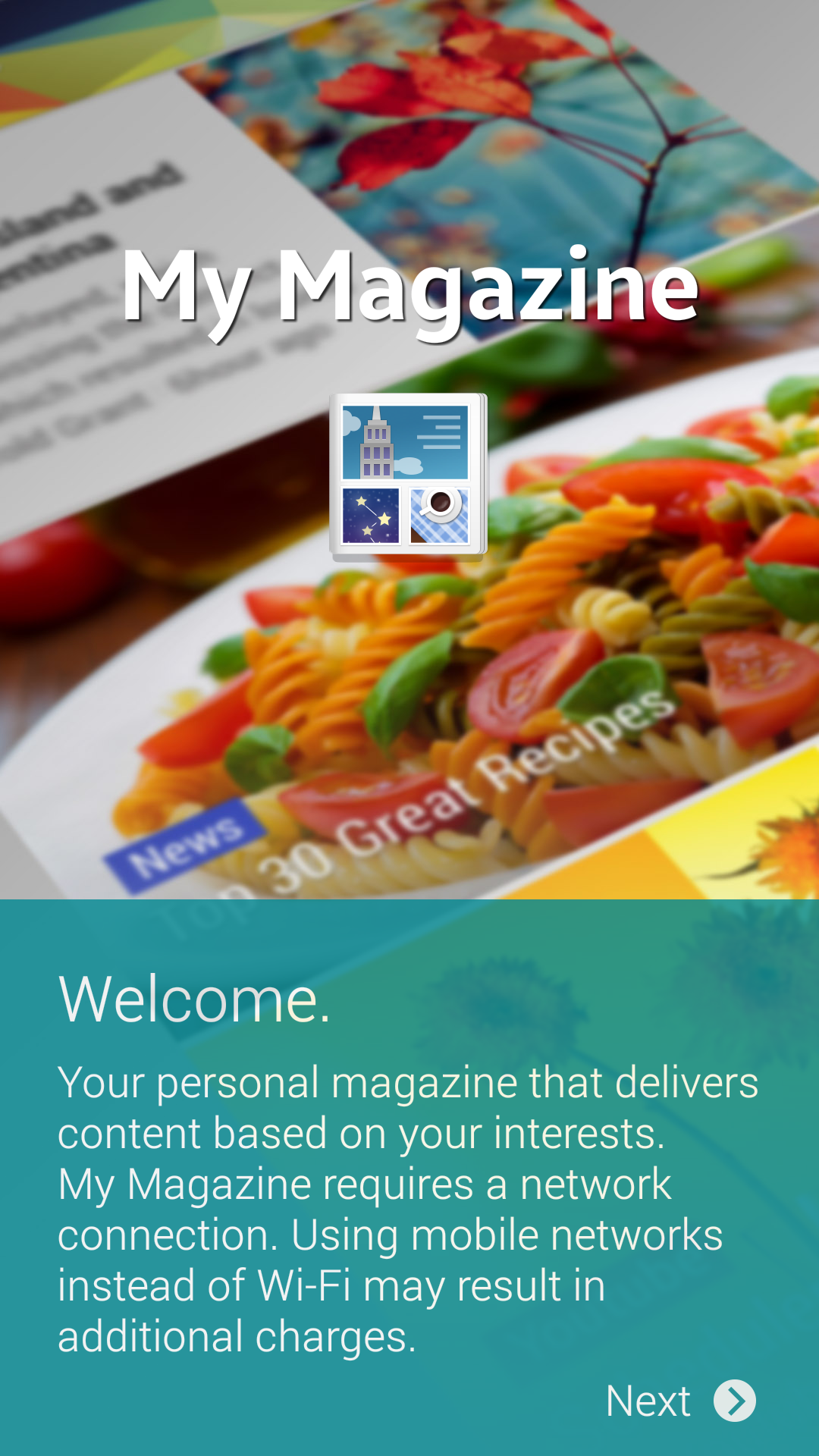 Over all it's a great phone, but one REALLY annoying thing which is shoved down your throat is the  "My Magazine" feature which sits to the pane to the left of the home screen. So if you are on the home screen and swipe left you are dropped into this annoying application, which you can't uninstall because Samsung (or Verizon, but I'm pretty sure Samsung) has decided that you WILL have this application up and running on your phone if you like it or not.
If you go into the application's properties you can't uninstall it.  If you halt it, it just comes back to haunt you.  When I first came across this little nightmare everything online said that you needed to root the phone to make this go away.
Turns out that isn't actually the case.  There is a hidden settings screen which is available to you that you can use to turn off the "My Magazine" feature of the phone.

Start by going to your home screen (pressing the button at the bottom of the phone until you see your default icons).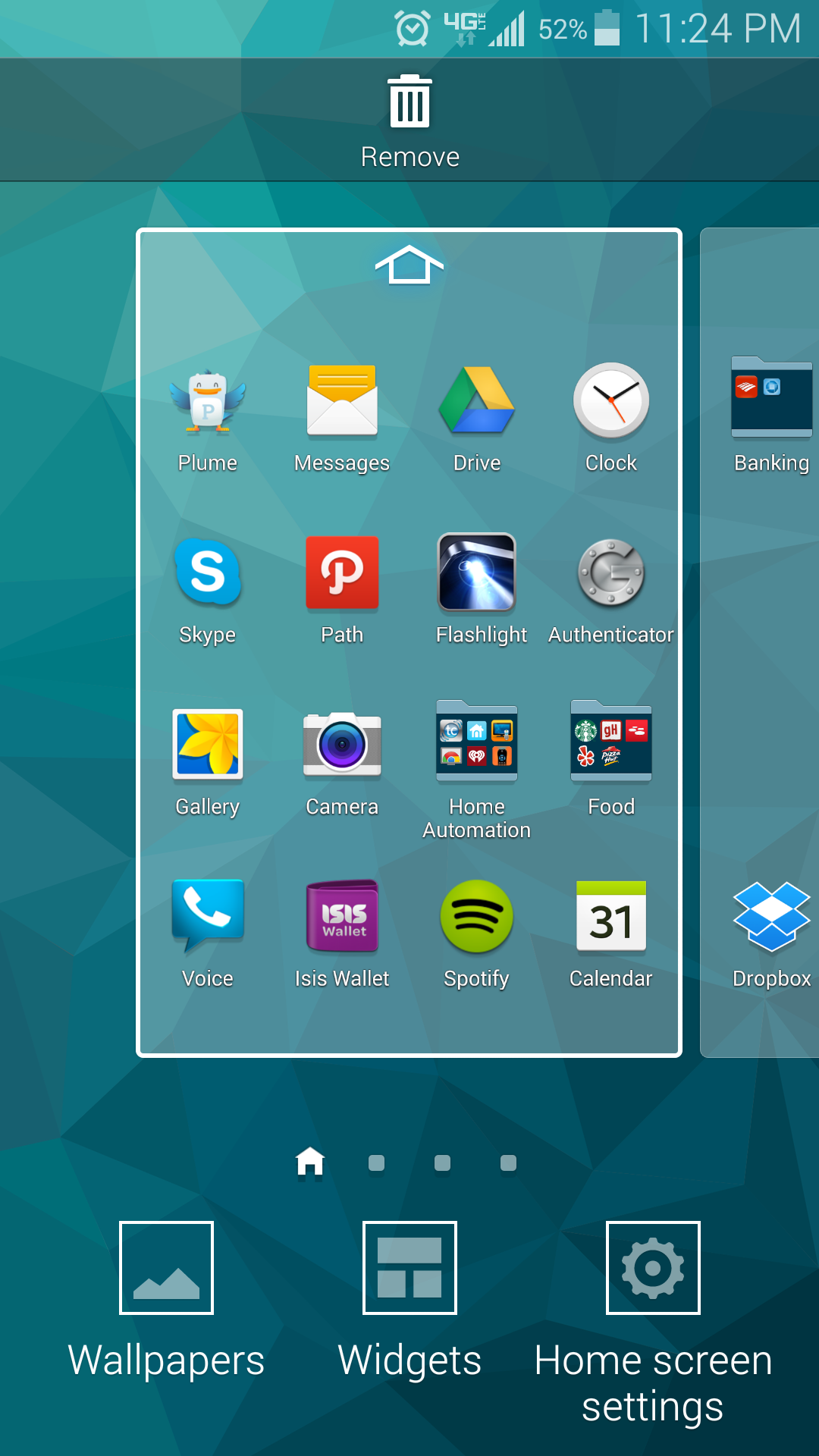 Once on the home screen, press and hold the task manager button (it should be the one to the left of the home button and should look like one rectangle on top of another rectangle).  When that happens you'll get another screen that'll look similar to the screen to the left with three new buttons appearing on the screen named "Wallpapers", "Widgets" and "Home screen settings".  Tap on the "Home screen settings" button to get to the hidden settings menu.
Once you are on the "Home screen settings" menu you'll see an option to remove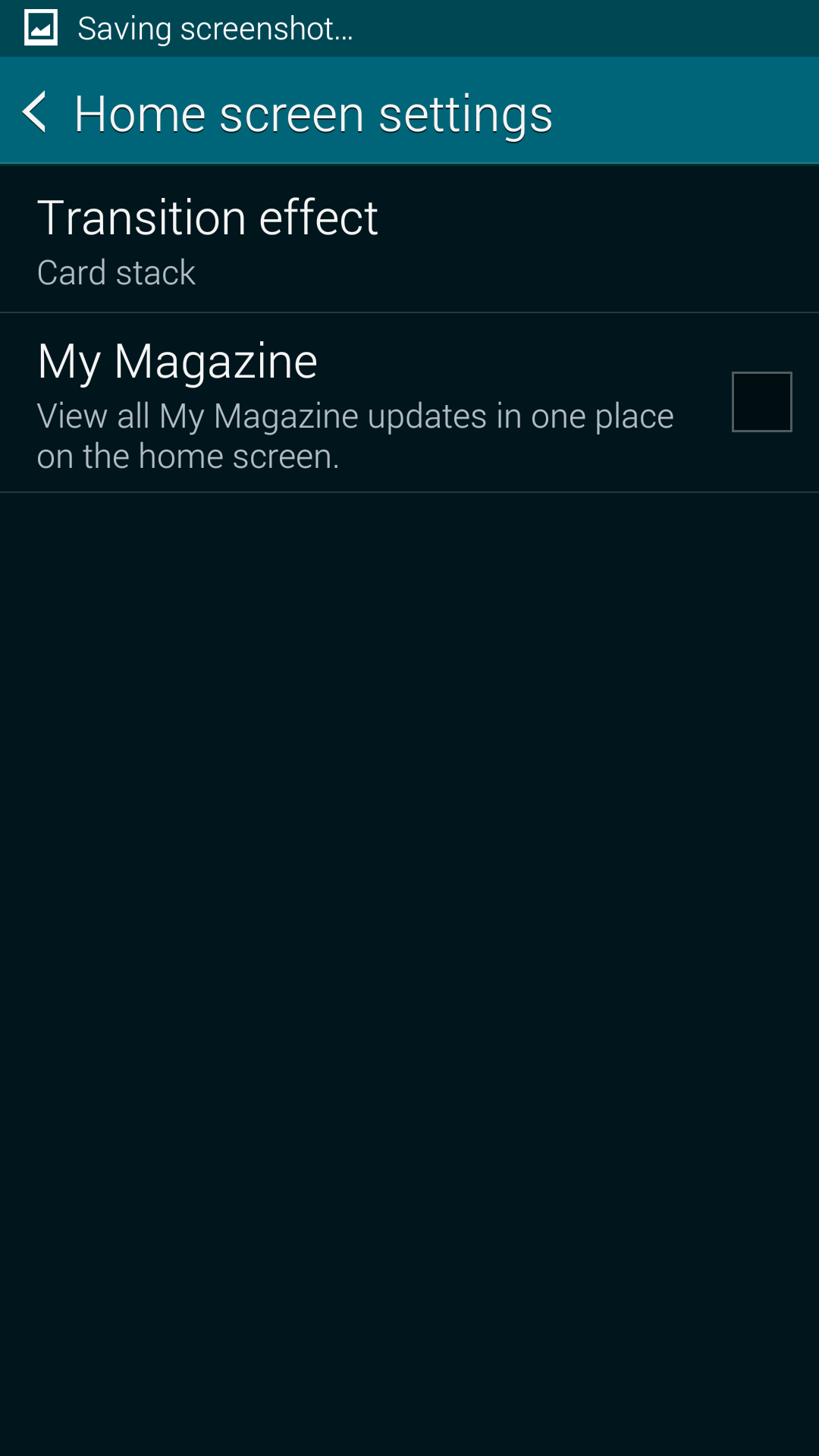 the "My Magazine" feature by simply unchecking the check box next to the "My Magazine" feature.  This will remove "My Magazine" from being to the left of the home screen, and will go a long way to making you stop hating Samsung.

Why this isn't available from the normal settings menu, I have no idea.  The only possible reason that I can think of is so that it's harder to turn off so that more people will use it.  That's about the only reason that makes any sense to me.

But at least it's removable once you no where to look for the setting to kill it.

Denny

(No I didn't find this myself.  My wife told me about it, but she doesn't blog and I do.  So she gets the credit for finding this however she found it.)

Contact the Author | Contact DCAC