In late March and early April I had a great two week vacation riding motorcycles around California, Nevada and Arizona with my wife Kris as well as Andre Kammen, his brother, neighbor and a few friends from Holland.  For the most part the trip was great, until April 8th when I hit a bit of sand and dumped the bike.  With the right tools I was able to walk away from the accident with a slightly skinned knee, skinned elbow, and a sprained thumb.
I was able to walk away from he accident 100% due to my motorcycle gear that I was wearing.  That included a full face helmet, heavy duty jacket (which was Kevlar reinforced), heavy duty boots (which were Kevlar reinforced) and leather gloves.  Of this gear, the most important by far was the helmet.  As with most motorcycle crashes my head hit the ground (thankfully not all that hard as I was only going 40 MPH, but it still hit).  I also slid on my face at some point during the crash.  If I wasn't wearing a full face helmet my face would be an awful mess thanks to this crash.  The proof is in the pictures, like the one below where you can see the left side of the visor which was about one inch from my face when it got scraped up like that.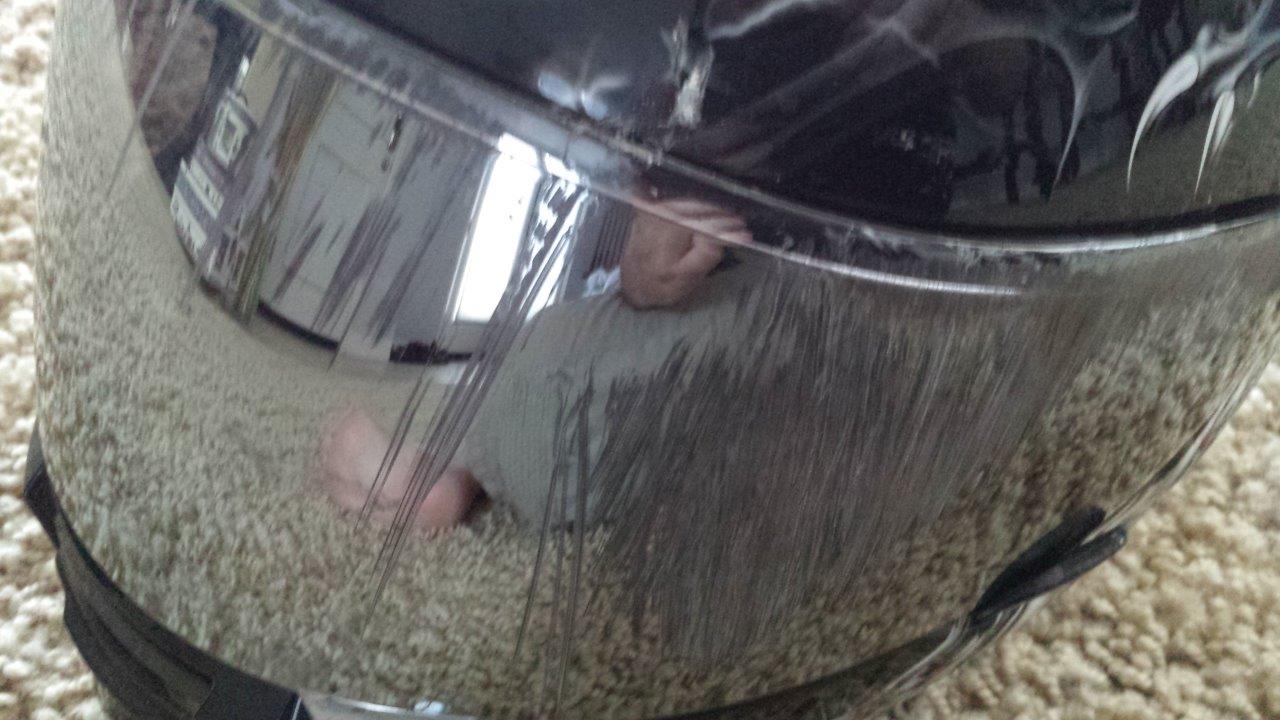 The bump on the top of the head was a nice touch as well.  If I was wearing a cheap crappy helmet it probably would have cracked when I hit the ground.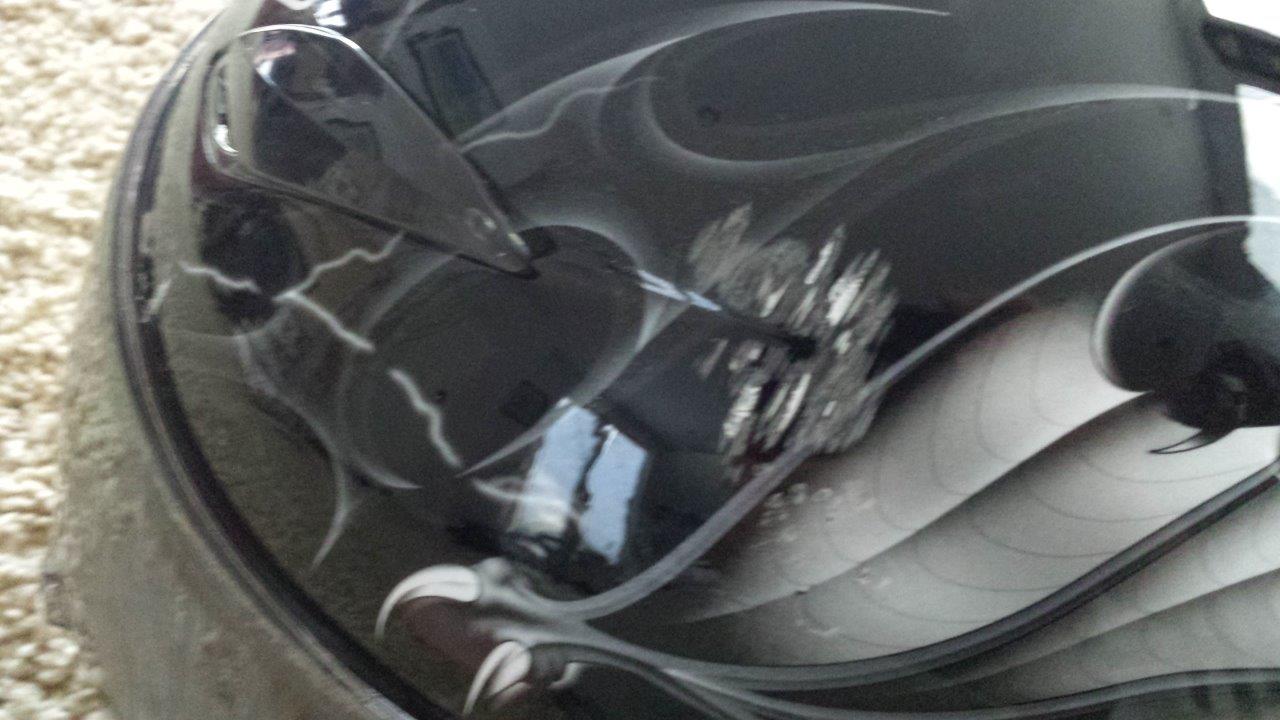 The jacket come through pretty well, but it's useless at this point.  The elbow pads in the jacket kept my shoulders and elbows in one piece and all the bits where they belong.  I had a great pair of boots as well, which I didn't get pictures of as the left boot was pretty shredded.
Needless to say I'm really glad that I spent the extra money on top end motorcycle gear, as without out I'd be in pretty bad shape right now.  I'll happily spend $1000+ on motorcycle gear so that I can walk away from the next crash just as well as I did from this crash.
The bike took the brunt of the hit.  The saddle bags are dead, and the handlebars and mirror have seen better days.  That handle bar was straight and the mirror a lot less dented about 10 minutes before this picture was taken.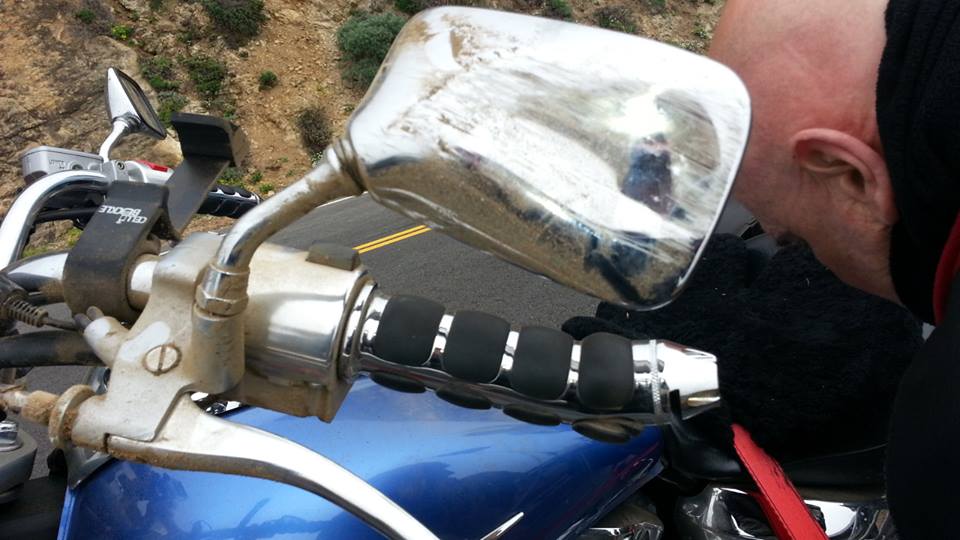 This saddlebag used to be square, and have a lid.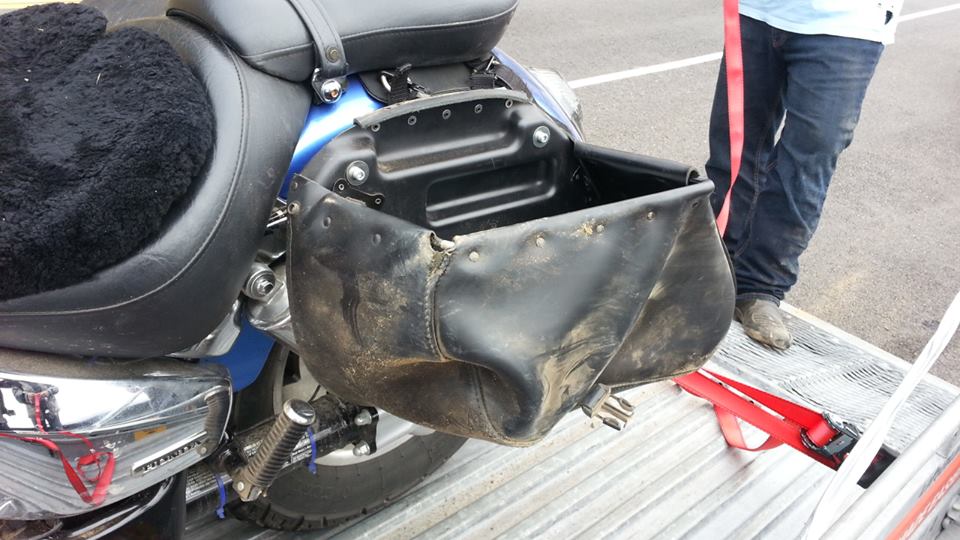 The front fender is a bit of a mess as well.  The rear fender and the tank are in pretty good shape.  There's some scratches from rocks and sand flying everywhere.  There's a bunch of dents in the front forks and the various pieces of chrome on the bike.  Overall the bike is in pretty good shape considering the slide that it took.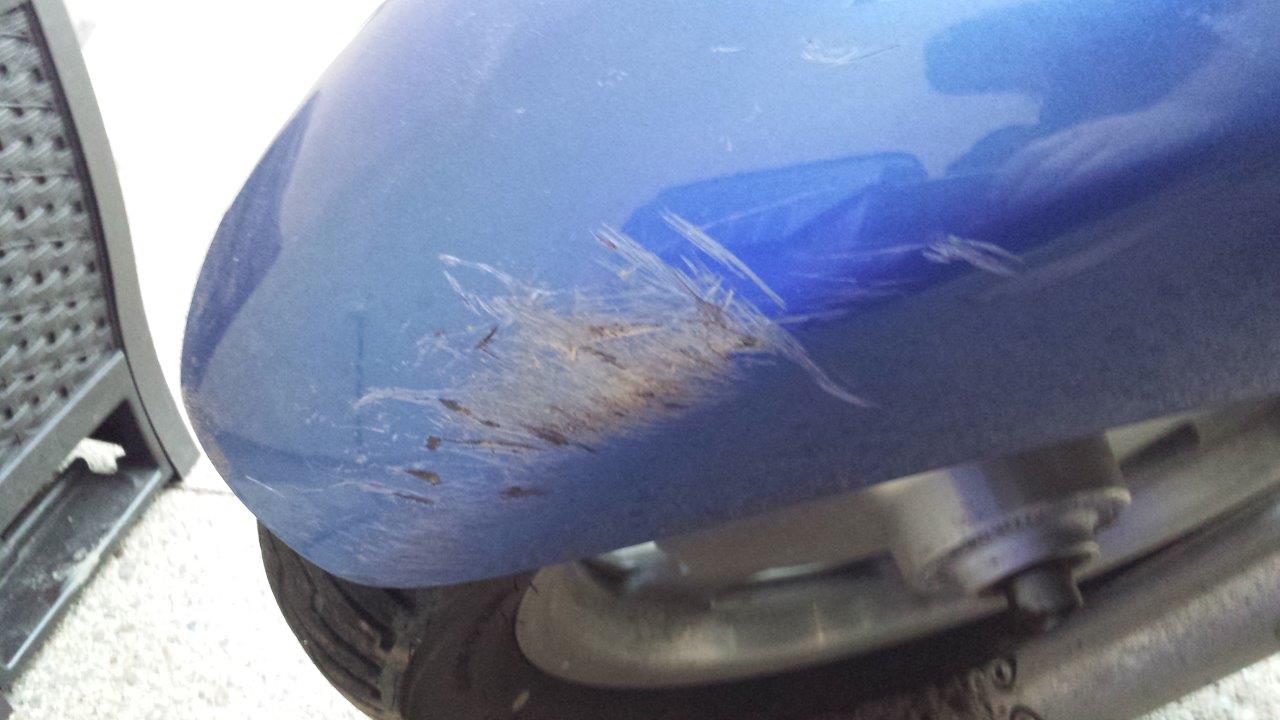 As I'm writing this (on April 13th, yes it's shocking I know that I write blog posts in advance) I'm a little stiff and sore on my left side, but the doc ran some tests that day and said that my kidney is fine, which I'll have had rechecked before this post goes live.  But other than that, I'm glad that my OCD level of planning which I do as a DBA has served me so well in the rest of my life.
Denny