OCEANSIDE, CA April 9, 2020 – In the midst of uncertain financial markets, the Financial Times has nevertheless ranked cloud solution experts Denny Cherry & Associates Consulting [DCAC] #278 on their inaugural list of The Americas' Fastest Growing Companies 2020 and within the top 100 of the technology list.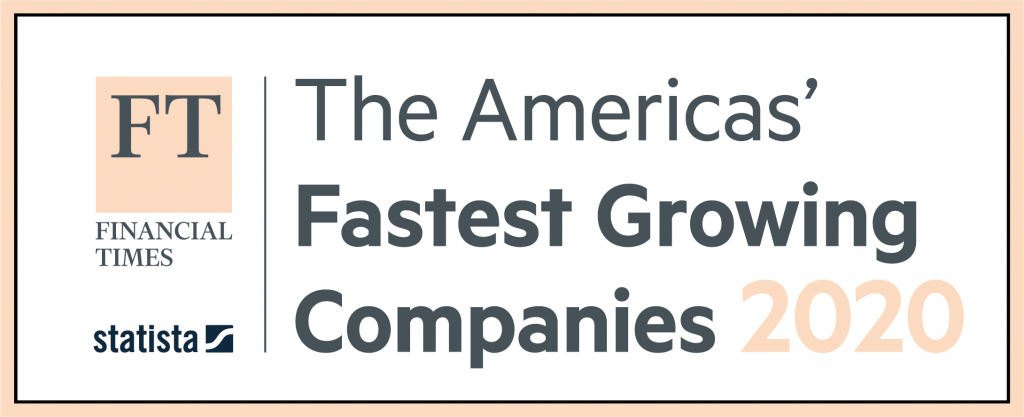 The FT list was compiled with Statista, a research company, and ranks entrants from across the Americas by compound annual growth rate (CAGR) in revenue between 2015 and 2018.
CEO Denny Cherry commented, "We are thrilled to make the FT Americas rankings and we are incredibly humbled to be there, considering what coronavirus has done to the global economy.
We intend to keep contributing to the resolution of this crisis the way we know best: getting more businesses migrated to and optimized within a cloud environment. With every company we assist, more people return to work albeit remotely, their company regains its productivity and contributes to overall economy; all while assisting their employees with maintaining social distancing so everyone stays safe."
Maxine Kelly, Commissioning Editor, Special Reports at Financial Times commented, "The inaugural FT Americas ranking comes at a perilous and uncertain time for many companies, as the coronavirus severely curtails economies, workforces and ultimately growth. Yet the ranking also highlights 500 businesses across the continent for whom innovation and creativity have paid off — attributes that will underpin resilience and enable many of them to thrive once the worst effects of the pandemic are behind them."
The rankings are online now and the full report featuring case studies and analysis will be published in the Financial Times on May 12, 2020.
Media inquiries about this release should be directed to publicist Kathleen Hannon (704) 912-0209 or kathleen@dcac.com.
About Denny Cherry & Associates Consulting
Award-winning, Gold Platform Microsoft Partner Denny Cherry and Associates Consulting, assists companies with reliably attaining cloud solutions objectives such as Azure Migration, HA, scalability, SQL Server acceleration, Big Data and Data Warehousing, while finding ways to save on costs. With clients ranging from Fortune 500 to small business, their commitment to each is to provide a deft, high-speed IT environment that optimizes every aspect of their platform: from architecture, to infrastructure, to network.