DCAC is proud to announce our 4th annual partnership with the Elizabeth Glaser Pediatric AIDS Foundation (EGPAF). Over the last 3 years DCAC, our friends, our customers, and our partners have raised nearly $40,000 for this fantastic foundation in order to support the amazing work that they do around the world.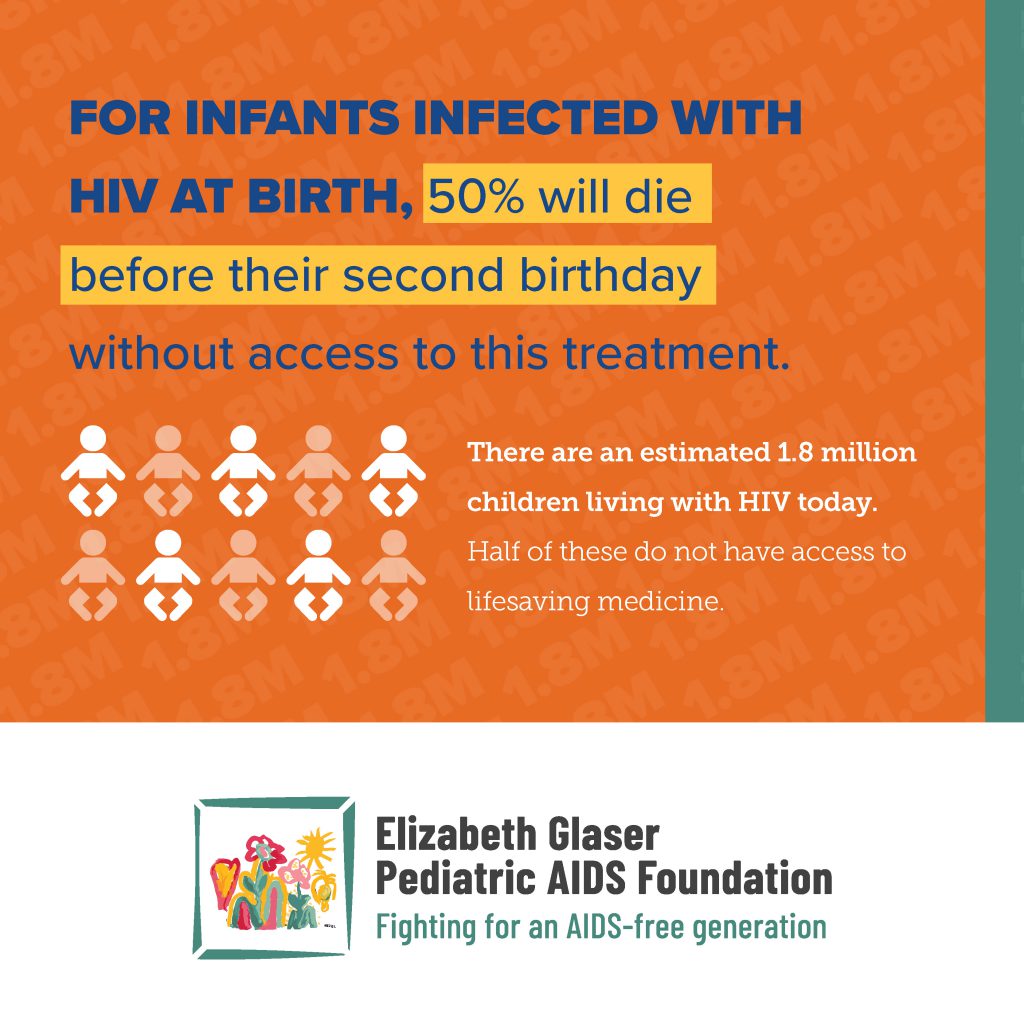 Donating to EGPAF is simple this year, simply click through to our page which talks about the donation program. It's that simple. For viewing the page DCAC will donate $1. View the page twice, and DCAC will donate $2. You get the idea. If you'd like to donate more, visit our donation page which EGPAF has set up for us, and donate directly to EGPAF.
As part of our donation program with EGPAF, we will be matching all donations made through our links to EGPAF, so for every $1 that you donate, DCAC will donate another $1, up to $10,000. Both the page views and the donations need to be between December 1st, 2021, and December 24th, 2021 at 11:59:59pm Pacific Time.
EGPAF is an A+ rated charity that helps more than 6 million women and children infected with AIDS/HIV every year. View more about EGPAF and Denny Cherry and Associates in this video.
The COVID-19 pandemic has dramatically set back EGPAFs mission as many people haven't been giving to charities during the pandemic while the number of people affected with AIDS/HIV has not decreased.
Before you click away from this post, click through and bring up our donation page and help DCAC give EGPAF a donation of $1. It only takes a minute and costs nothing to click through. Together we can create an AIDS-free generation.
Want to do more? Share this post with everyone you can. For other ways to participate or to partner with us in this campaign, please contact our team at info@dcac.com.
Denny
DCAC will donate to the Elizabeth Glaser Pediatric AIDS Foundation $1 for each page view received by our donation page (https://www.dcac.com/2021-giveaway) between December 1, 2021, at 12:00:00am PST and December 24, 2021, 11:59:59 pm PST. DCAC will also match donations received to EGPAF's DCAC specific donation page (https://act.pedaids.org/a/donate-3) during the same time period. DCAC will donate up to a maximum of $10,000, inclusive of both the page view donations and the matching donation promotion.