Another excellent PASS Summit is almost here. And with the PASS Summit comes the SQL Karaoke party. And once again DCAC is hosting this great event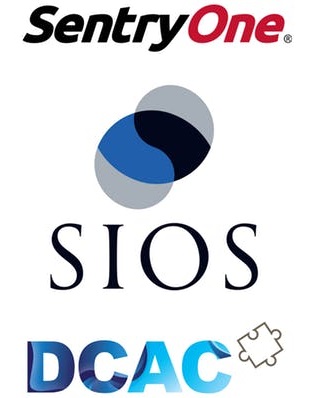 which will let us all ring in the PASS Summit in style. We have two fabulous sponsors for the event this year, with our great friends at SentryOne and SIOS sponsoring the event.
Just like in years past, this is the PASS Summit party you don't want to miss. We'll have the live band playing all your favorite tunes for you to sing to, soda, beer, wine and well drinks for those with a wristband and a cash bar for those that don't get a wristband.
The party starts at 9:30 pm and rocks until 1:30 am giving you plenty of time for a nap before the keynote begins on Wednesday.
Be sure to bring your Eventbrite ticket to the door to get your wristband, as well as Photo ID (drivers license or Passport) to get to get into the bar). And come and have a great time.
The PASS Summit Summit code of conduct will be in effect at this event.
You'll find the link to the party here, so get registered.
Just like in prior years, you should register for EITHER the cash bar or the open bar. The open bar includes beer, wine, and well drinks. For the cash bar, you'll be paying for your drinks. So get signed up, and we'll see you at the party.
Denny