When you download SQL Server Management Studio 19.1 or higher, and you go to connect to an Azure SQL Database or Azure SQL Managed Instance, you'll see a difference in the default behavior when you go to sign in to Azure. Instead of SSMS using the internal browser to have you log in, SSMS will open the default OS browser instead.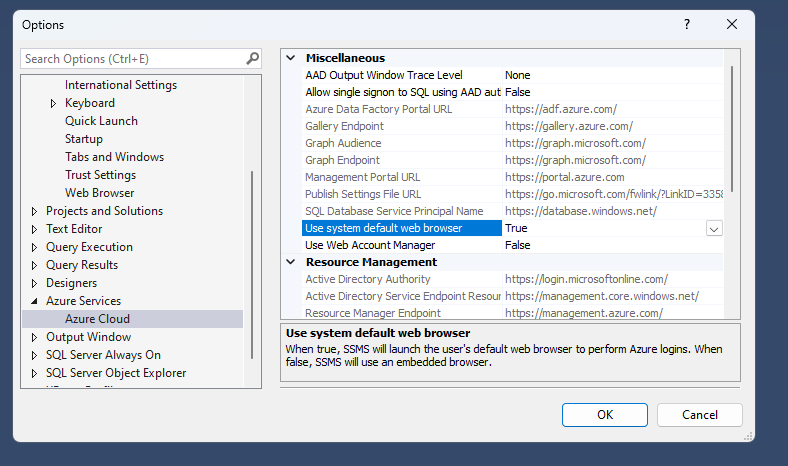 This change is needed because if you need to verify or update your MFA settings, the default browser which is built into SSMS doesn't meet the requirements of the MFA portal so the process would fail and stop. The solution (which Meagan blogged about a few weeks ago) was to make that change, which Microsoft has changed to the default in the new version.
This change was brought on when I had a problem updating my MFA settings, and then I reported the problem to the SQL Product Group. We talked about how many people knew about the setting that could be changed, which led to Meagan wanting to blog about it and how to change it.
Now Microsoft has made this change the default starting in SSMS 19.1.
Denny