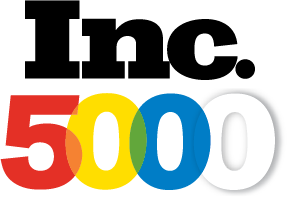 I'm thrilled to announce that Denny Cherry & Associates Consulting has placed on the Inc 5000 list for 2019.  The Inc 5000 list is the most prestigious ranking of the nation's fastest-growing private companies, and DCAC was named #2056 on this list which is a fantastic feat for our company.
I'm super proud of everyone at the company because we couldn't have made this happen without our fantastic team members; so thank you all (Kris, Joey, Kerry, Monica, John, Peter, Meagan) for making this happen.  Everyone at DCAC is an expert in the field, and our placement on the list reflects that.
When I first spoke with our team about making the Inc. list, the assumption was that we'd be towards the bottom of the list because we're a smaller company. But the fact that we were able to make the top half of the Inc. 5000 list shows how hard everyone has worked to make DCAC stand out from the other firms in our space.
A big thanks to our customers as well. We couldn't be as successful as we have been without our customers.  We've been able to help them grow in each of their areas, and their success shows in our success.
Denny
The post Denny Cherry & Associates Consulting is a member of the Inc 5000 list for 2019 appeared first on SQL Server with Mr. Denny.