The team at DCAC is proud to say that we have members of our team presenting two different pre-cons at the inaugural Data Community Summit which is being held November 8th, 2021 – November 12th, 2021. Denny Cherry will be pressing a pre-con titled "Database Administration for the Non-Database Administrator" while Monica Rathbun will be presenting "SQL Server Performance Tuning and Optimization".
Registering for one of these sessions is quick and easy. Simply register for the free conference, (you'll probably need to select the Create Account option). After you fill out all the demographic questions, select the conference pass, which will get you into the free event which is being presented from November 10th-November 12th.

You select the free conference, select Monica's session on Monday, and/or Denny's session on Tuesday (there is an additional fee to attend these day-long sessions).


Then complete your registration.
If you have already registered for the free conference, then login to your existing account, and select the Add package button on the right.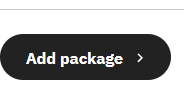 From here you can select the precon sessions that you want to add to your registration and complete your order.
The cost for the pre-con sessions is $200 USD plus any VAT that's due based on where you live and where RedGate has operations (as RedGate is hosting the event).
Don't forget to register and we'll see you on the 8th or the 9th.
If you have questions about the event, check out the event's FAQ.
Denny