So as we all know Microsoft hates allowing upgrades of OSs from Beta/CTP/RC/RP (or whatever) to RTM (Release To Manufacturing) bits.  However thankfully Microsoft has made it easy enough to do anyway.  Simply take your ISO/USB/CD/DVD or whatever install media you plan on using and make it writeable in some way (I'll leave this to you to figure out based on your media type).
Find the n:sourcescversion.ini file on the media and open it with notepad.  Change the two numbers from 8508 to 7100 and save and close the file.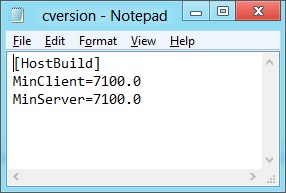 Now run the installer from within Windows 8 Beta/CTP/RC/RP (or whatever) and you'll be nicely upgraded to Windows 8.  I would imagine that this works for Windows 2012 when that is released as well.
Denny
P.S. Thanks to Jason Fay (blog | @jfay_dba) for reminding me that this worked in Windows 7 and testing it faster than I could for Windows 8.