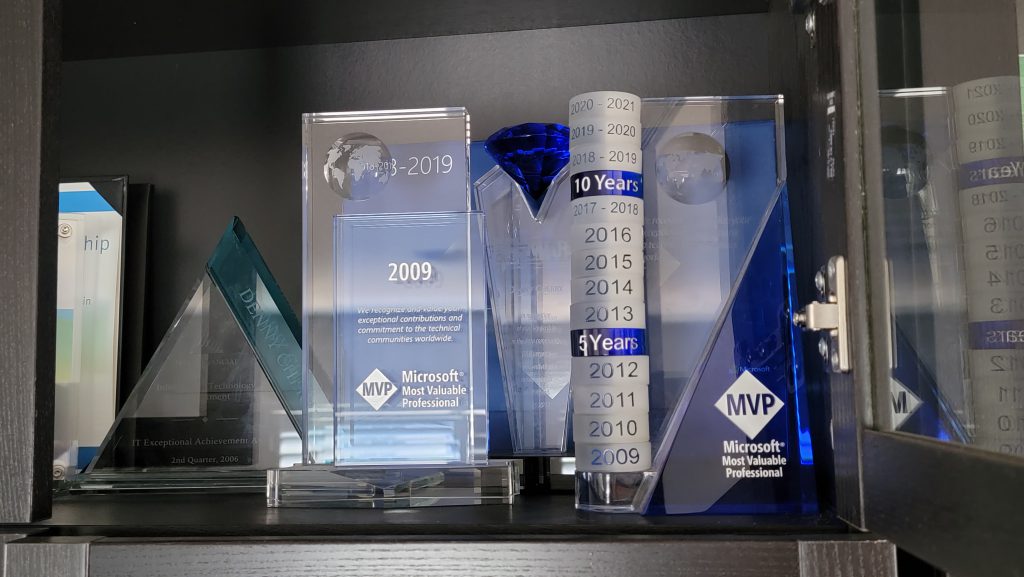 Today is July 1st, and it's Microsoft MVP day. I'm thrilled to say that I've been awarded the Microsoft MVP Award again for this year. This is the 14th Microsoft MVP award that I've received in a row, but the 13th year according to the awards.
It gets weird as the first year that I got the award the awards we tied to the fiscal year, so I got a 2009 award in October 2008 (Microsoft fiscal year runs July-June, so October 2008 would have been the Fiscal Year 2009). Then in 2009, the awards were switched to Calendar year, so in October 2009 I got another 2009 award. (Back in my first year they gave you an award every year, hence the award on the left, I'm glad they switched to the rings, I have no idea where I'd put 14 big awards.)
I'm pleased to say that all the other Microsoft MVPs at DCAC (Joey, Monica, John, and Meagan) were all awarded with the Microsoft MVP award as well. Congrats to all four of them.
Denny